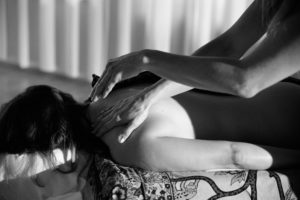 Stellen Sie sich vor .. Sie werden von Meereswellen sanft getragen .. ihr Körper fühlt sich leicht und tief relaxt ..
Cassiopeia- ESALEN- Massage .. ein Hauch von Unbeschwertheit und Glück!
Durch die wellenförmigen "long strokes" wird ein angenehm relaxtes Gefühl des gesamten Körpers erreicht. Hochwertige Massageöle pflegen die Haut und steigern die Intensität. 
Die intensive Anregung der Muskulatur sowie die Stimulierung des Lymphsystems, verbunden mit einer geschützten Athmosphäre, achtsamen Berührungen und Dehnungen des Körpers, werden als zutiefst entspannend empfunden.
ESALEN Massagen dienen der Wahrnehmung des eigenen Körpers, fördern das Loslassen vom Alltagsstress und bieten die Möglichkeit physische und emotionale Blockaden zu erkennen und aufzulösen. Ob nach sportlichen Aktivitäten oder einem anstrengenden Arbeitsalltag – ESALEN relaxt Sie von Kopf bis Fuß!
"Ungeahnte, tief verborgene Fähigkeiten sind der Schlüssel zu einer freien Entfaltung".
Imagine yourself .. you are gently floating on the oceanwaves .. your body feels light and deeply relaxed.
Cassiopeia- ESALEN- Massage is a touch of light-heartedness and happiness!
A pleasant relaxed feeling of the body will achieved by the wave-shaped "long strokes". High quality massage oils care the skin and increase the intensity. ESALEN brings an intensive stimulation for the lymphatic system and the muscles of your body, mindful touches and stretching in a protected athmosphere let the energy flow.
ESALEN massages serves awareness for the own body, benefits leaving from all-day-stress and give the possibility to dissolve physical and emotional problems. After sport activities or demanding days – ESALEN relax you from around completely.

"Unimagined deep secret abilities are the key for an free self-unfolding."